The Right Thing To Doo.
Poo Free Parks® is a privately owned and operated nationwide small business headquartered out of Denver, Colorado. We help to reduce the demand of harmful plastics in our environment, dog waste accumulation in our parks and open spaces, and the cost burden typically associated with providing such services. We provide a public service, at no cost to the public.

Poo Free Parks® installs, supplies, and maintains environmentally friendly pet clean-up stations within dog parks, recreational areas, public spaces, and other places frequented by our furry friends and their owners, for free. Our hard work is supported by area resident, business, and organization sponsorship through cause marketing efforts, aligning people and brands with a community based, environmentally friendly, and socially engaged medium. These sponsors make it possible for our parks to be Poo Free.
Want to be a part of the movement? Sponsor Us.
Want to buy your environmentally friendly dog waste cleanup supplies from a company "doo"-ing the right thing? Buy them here.
If you have a moment, watch the Poo Free Parks™ Community testimonial we've put together.
"In all my research, there was no evidence of any service that was as sound as Poo Free Parks. Many many users complain about advertising penetrating every facet of their lives, but it is BECAUSE of advertising that some ideas can become solutions. This model is clearly one of those examples. I struggle to even understand how this model isn't applied to a variety of other issues, aside from Facebook and Poo free Parks. My three year old son picked up a piece of dog poo at the park a few months back because he thought it was a stick. It is in that moment that you realize "something has to be done." When I found Poo Free Parks, every representative was informative and helpful. There really isn't one aspect of this process that wasn't pleasant. Thanks Poo Free Parks! My son plays with actual sticks now!"

Poo in the News
30
Poo Free Parks® Program Expands to Highland Ranch -
Poo Free Parks®, a Denver-based, privately-held company providing environmentally-responsible pet waste supplies and services to local communities, announces it has expanded its program to Highlands Ranch. Installation of nearly 200 eco-friendly dog waste stations was recently completed – making Highlands Ranch the ninth community in the Denver Metro Area to join the program. The program has also recently expanded to the St. Louis area, a school district in Oregon and several private apartment communities throughout Chicago and Denver.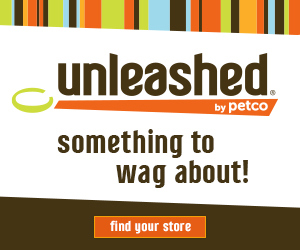 We Love Our Sponsors
Sponsoring organizations win because they get to sponsor an important community service and receive recognition for doing so – at a very reasonable cost.

Find a Station


Located at in , .

Find more stations in your area.