The Right Thing To Doo.
Poo Free Parks® is a privately owned and operated nationwide small business headquartered out of Denver, Colorado. We help to reduce the demand of harmful plastics in our environment, dog waste accumulation in our parks and open spaces, and the cost burden typically associated with providing such services.
Poo Free Parks® supplies, installs, and maintains dog poop bag dispensers filled with Earth-friendly oxo-degradable Pet Poop Bags, made from at least 50% post-consumer recycled material, for dog owners to use while walking their furry friends in neighborhood and city parks throughout the United States.
Poo Free Parks provides this service at minimal cost to the taxpayer, because our program is subsidized by generous contributions from our sponsoring advertisers, who are recognized for their support on signage attached to each station.
The Poo Free Parks program is designed to help rid our parks of pet waste by attacking the problem from two angles; through public education, and through the consistent and reliable supply of the tools necessary to "doo the right thing."
The attractive, conveniently-placed, and reliably filled poo bag stations are located throughout dog-friendly parks, and act as reminders to dog owners that it is their responsibility to pick up after their pets. Predictably, most of the maintenance staff working for the cities and properties serviced by Poo Free Parks bag dispensers have noticed that the number of errant piles of dog waste have decreased substantially since implementing the program.
Through our pilot program in Denver, we learned that when a dog owner is provided with the tools needed to pick up after their pet, and are informed of the benefits of doing so, the pet owner almost always responds appropriately. Perhaps more importantly, those who choose not to comply are typically scolded by others who are quick to point out that a Poo Free Parks station is nearby, and there is no excuse for them not to "doo the right thing."
In addition to using oxo-degradable plastic bags, and in keeping with our Company's commitment to eco-consciousness, our bags are made with at least 50% post-consumer recycled material. Furthermore, Poo Free Parks' maintenance staff members drive hybrid vehicles during their weekly maintenance of the stations, effectively reducing our program's overall carbon footprint.
""Poo Free Parks has created a fantastically new and unique way for businesses to reach customers in an effective way, while supporting positive environmental efforts to clean up our parks and save taxpayer money," said Ferrari of Denver General Manager, Mark Dismuke. "Ferrari of Denver is proud to be the first sponsor in Chatfield State Park, and we look forward to doing more with this program in the future.""
Ferrari of Denver General Manager, Mark Dismuke
Read another

Poo in the News
30
Poo Free Parks® Program Expands to Highland Ranch -
Poo Free Parks®, a Denver-based, privately-held company providing environmentally-responsible pet waste supplies and services to local communities, announces it has expanded its program to Highlands Ranch. Installation of nearly 200 eco-friendly dog waste stations was recently completed – making Highlands Ranch the ninth community in the Denver Metro Area to join the program. The program has also recently expanded to the St. Louis area, a school district in Oregon and several private apartment communities throughout Chicago and Denver.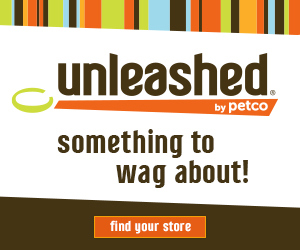 We Love Our Sponsors
Sponsoring organizations win because they get to sponsor an important community service and receive recognition for doing so – at a very reasonable cost.

Find a Station


Located at in , .

Find more stations in your area.